Let industry professionals with more than 14 years of experience take care of your cargo insurance needs. Click the "Get an offer" button, fill in the quote request form and our specialists will contact you shortly.
If you are interested in cargo insurance and would like to receive expert advice, please use the "Ask for advice" button on the home page of our website and we will gladly answer your queries.
Goods purchase or sale transactions involve a rather long period of time during which the goods are no longer in the possession of the seller, but not yet in the hands of the buyer either. This period, during which the fate of the goods is not controlled by either the seller or the buyer, occurs during the transportation of the goods. Freight forwarding is a mechanical process, during which the goods and their packaging tend to be exposed to a variety of conditions. Although freight forwarding has become more secure today and in most cases goods are delivered without any kind of damage, such unwelcome situations can still occur. The carrier, of course, is liable for any damage to the goods and losses caused through its fault during transportation, however the liability of any carrier is limited by the applicable law.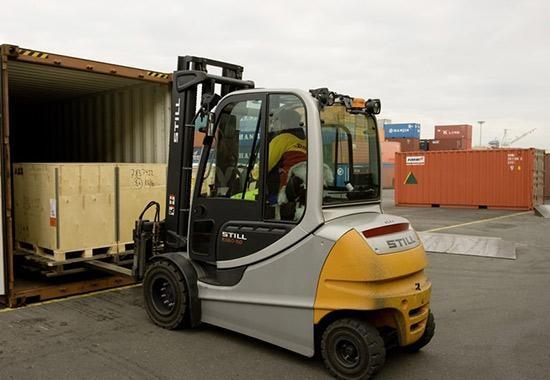 Professional cargo insurance services
Ursus Forwarding offers all types of freight insurance as well as insurance-related services, such as the presence of an insurance expert (surveyor) at the required stage of shipping. The open-policy agreement between our company and the insurer authorises the specialists of Ursus Forwarding to issue cargo insurance policies themselves, meaning that our customers need to spend a minimum of time to acquire cargo insurance. The freight insurance policy is drawn up and subsequently issued by the same Ursus Forwarding specialist who is in charge of your freight forwarding. It once again demonstrates the convenience and swiftness of this service.
Carriers make every effort possible to prevent the theft, loss or damage of goods that may cause damage to their owner. In addition, there is always the risk of crime or simply an unlucky coincidence of circumstances. To protect themselves against financial losses, purchasers or sellers (depending on the terms of delivery) use the services of insurance companies. Ursus Forwarding offers road, sea, air and rail freight insurance against the following risks:
Cargo insurance against all risks
Cargo insurance against all risks: this means that you will be compensated for any type of damage that might occur to your goods during transportation.
Cargo insurance against stated risks
Cargo insurance against stated risks: in this case, damages will only be reimbursed if they arise as a result of circumstances explicitly stated in your insurance policy
Depending on the mode of transport, the liability of the carrier in the event of loss, damage or destruction of the cargo changes. In the case of road freight, the carrier's liability is 8.33 SDR per gross kg of damaged/lost cargo, for air freight ‒ 19 SDR and for sea freight ‒ 2 SDR per gross kg of damaged/lost cargo. The value of 1 SDR is approximately EUR 10 (the value varies depending on the current SDR rate). If the value of your cargo exceeds this compensation amount, it is recommended to additionally insure the cargo. To do this, you can contact our specialists who will gladly help you prepare a full-value insurance policy for your cargo within a few minutes.
Freight insurance with good reputation
Your best offer for your cargo insurance is just a few clicks away. The quickest way to receive a quote is using the "Get an offer" button. We will be happy to become your trusted logistics partner and take care of your cargo insurance assignments and related services.